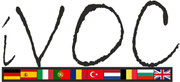 Internat. supporting network for vocational and academic guidance staff (2012-1-DE2-LEO04-11725-1)
Basierend auf unterschiedlichen Rahmenbedingungen und demographischen Entwicklungen und Veränderungen in den beteiligten Partnerländern, soll das Projekt "iVOC" Konzepte und Angebote für die berufliche und akademische Orientierung für Jugendliche und Schüler hinsichtlich Entwicklung, Inhalte, didaktische Konzepte und Methoden, Zielgruppen und den Zugang zu diesen, Umsetzung, Erfolg, Vor- und Nachteile, etc. analysieren, um daraus Best Practices abzuleiten und diese für die darauffolgende Nutzung und den Transfer in den Ländern vorzubereiten.  
Basierend auf den Resultaten soll ein Profil zur Entwicklung und Umsetzung von beruflichen und akademischen Laufbahnberatern mit relevanten Qualifikationen, Kompetenzen, etc. entstehen, ebenso sollen daraus Ansätze abgeleitet werden, um diese zu entwickeln und anzusprechen.
Darüber hinaus soll ein Netzwerk bestehend aus beruflichen Bildungseinrichtungen, Schulen, Unternehmen, etc. erstellt werden und langfristig angeboten werden.  
Based on different framework conditions and demographic developments and changes in the participating partner countries the project "iVOC" will analyse approaches and offers for vocational and academic guidance for youth and pupils in terms of development, contents, didactical concepts and methods, target groups and access to the target groups, implementation, success, pros and cons, etc. to derive Best Practices and prepare them for subsequent use and transfer within the countries.
Based on the results a profile for developing and implementing vocational and academic guidance staff with relevant skills, competences, etc. as well as approaches for developing and pronouncing them will be derived.
Additionally, a network consisting of vocational education providers, schools, companies, etc. will be established and run on a long-term basis.

This project is funded by the European Commission as a
Leonardo da Vinci Learning Partnership under the Lifelong Learning
Programme.